Media Releases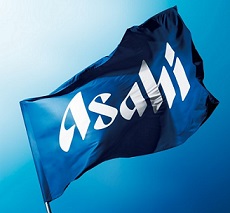 Details
Pact Group, Cleanaway, Asahi Beverages and Coca-Cola Europacific Partners (CCEP) have announced they have signed a Memorandum of Understanding (MOU) to form a joint venture that will build and operate a new PET recycling facility. Under the MOU, the parties intend to come together to provide an industry model for recycling solutions in Australia.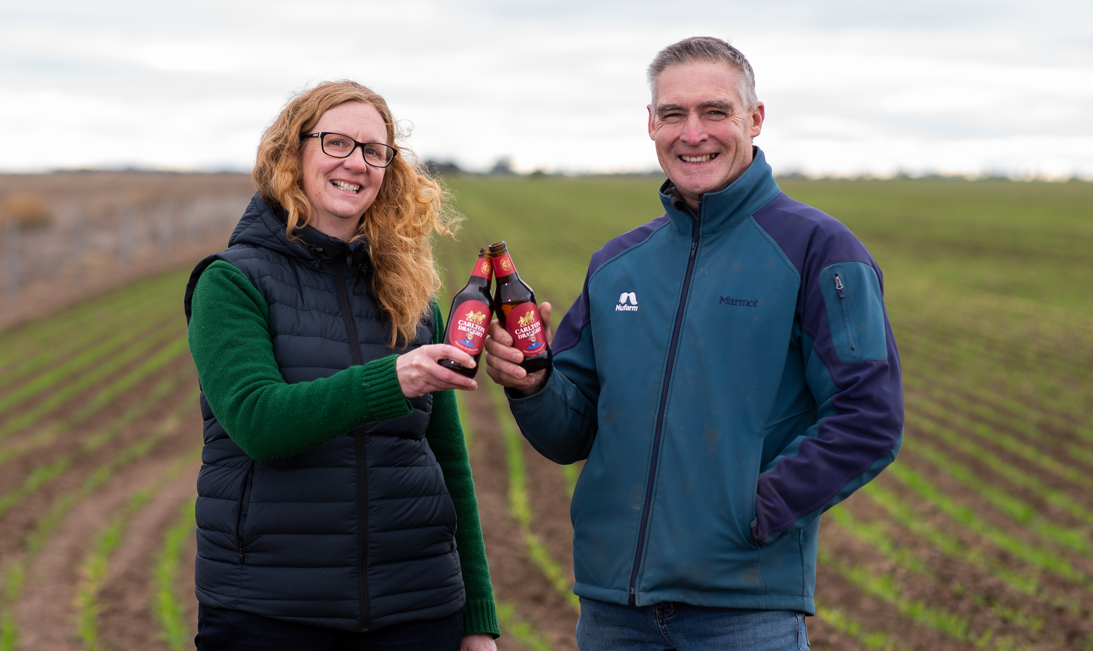 Details
Victorian beer lovers can now enjoy Carlton Draught, Victoria Bitter and other iconic beers knowing they've been brewed with 100% Victorian barley purchased direct from local farmers. For the first time in decades, beer brewed entirely with barley sourced straight from Wimmera and Mallee farms is now rolling off the line at the famous Abbotsford Brewery in Melbourne.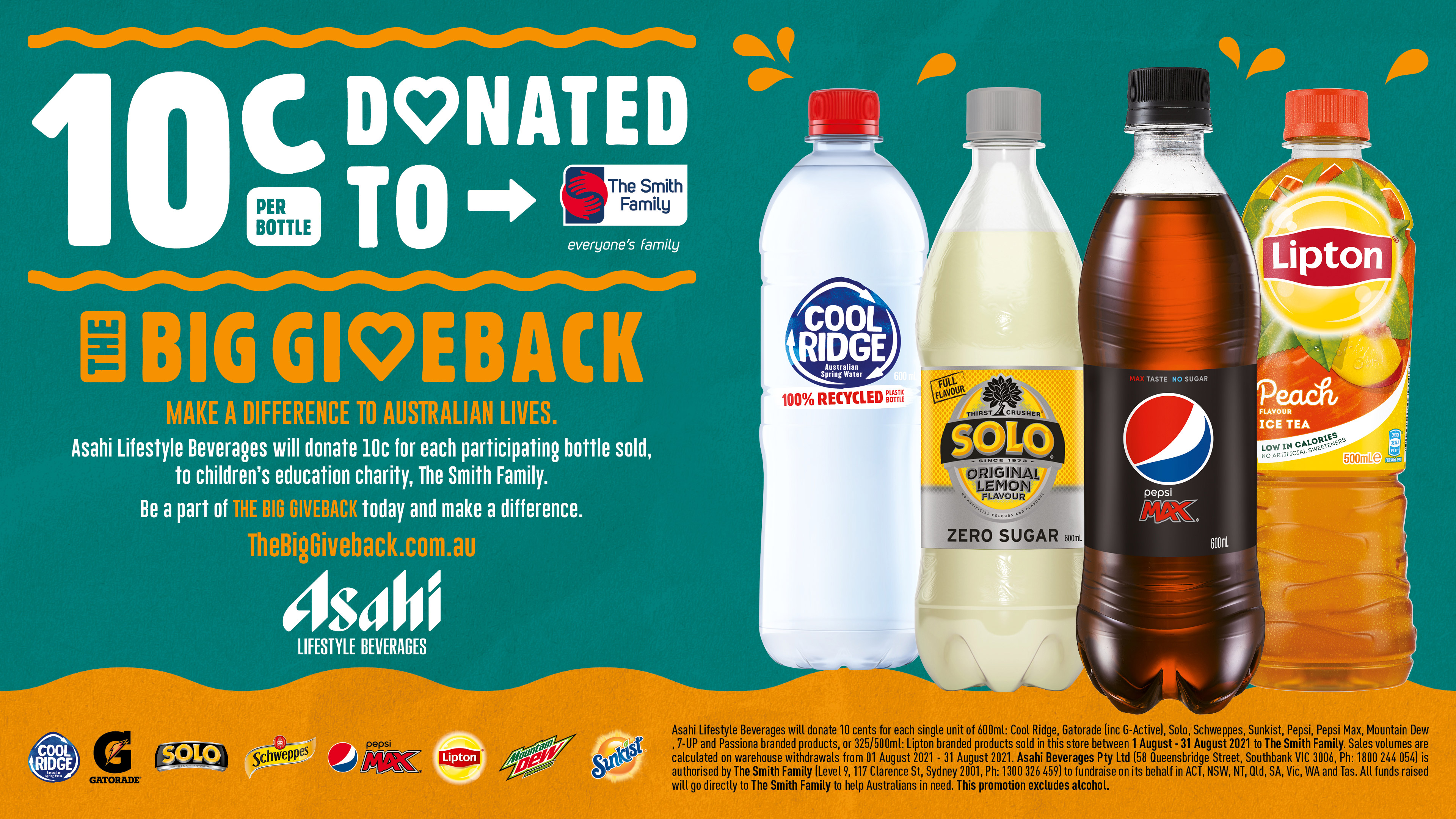 Details
A new survey commissioned by children's education charity The Smith Family has revealed two-thirds (63%) of Australians are concerned about the gap between Australia's 'haves' and 'have-nots', with around half (48%) of Australians believing this gap has widened since the COVID-19 pandemic began.
The confronting findings have been released to coincide with the launch of The Big Giveback campaign across Australia this month, which aims to raise $1m+ in total for young Australians in need through The Smith Family's education support programs.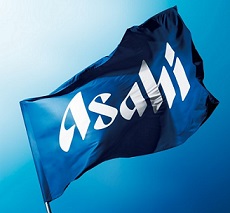 Details
Asahi Beverages is announcing that Peter Filipovic will be retiring as CEO of Carlton & United Breweries (CUB). Also, Mr Roland van Bommel, Chairman of Asahi Holdings Australia, is pleased to announce that Natalie Toohey has been appointed to join the Board of Asahi Holdings Australia.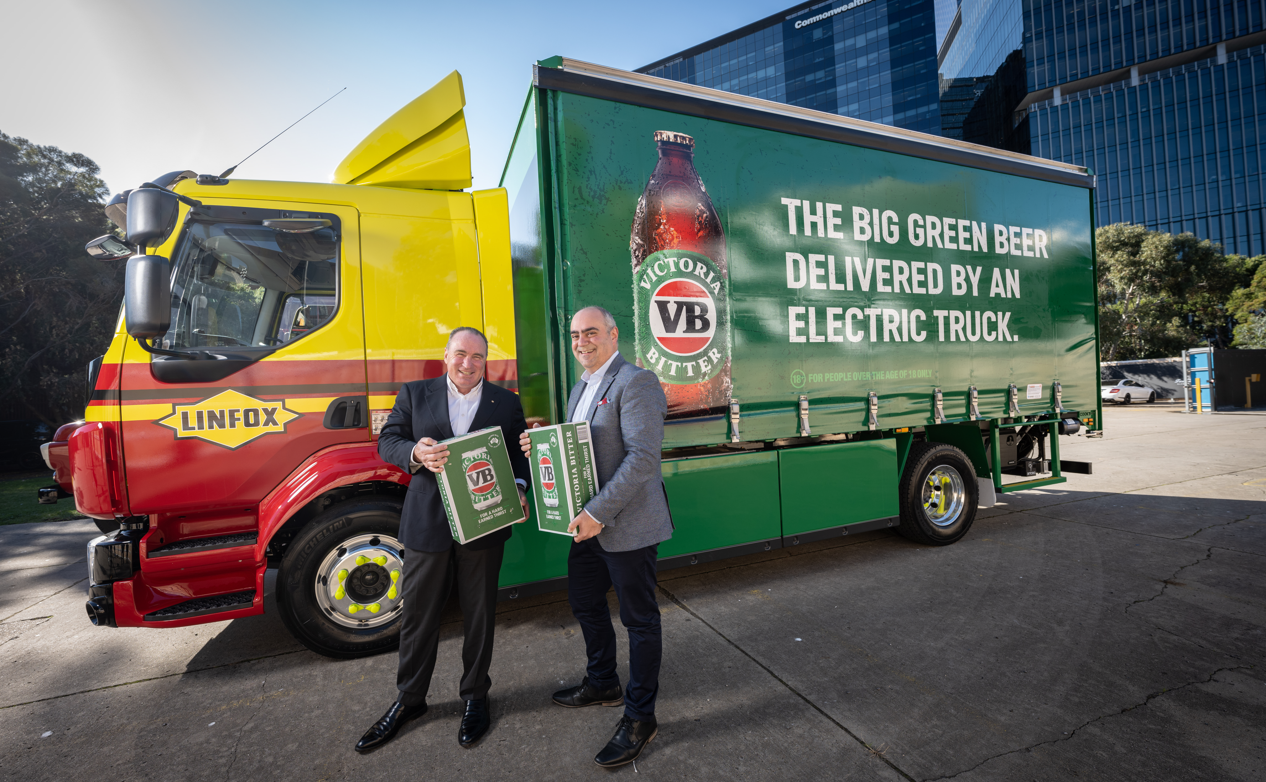 Details
Victoria Bitter is going green, with the Big Cold Beer to be delivered across Melbourne via electric vehicle from today.
The historic first will see Australia's most iconic beer transported in a new Volvo FL all-electric truck, the first-ever electric vehicle in the Linfox fleet. And it will be the first of many Linfox electric vehicles that deliver Victoria Bitter as electric vehicle production ramps up worldwide.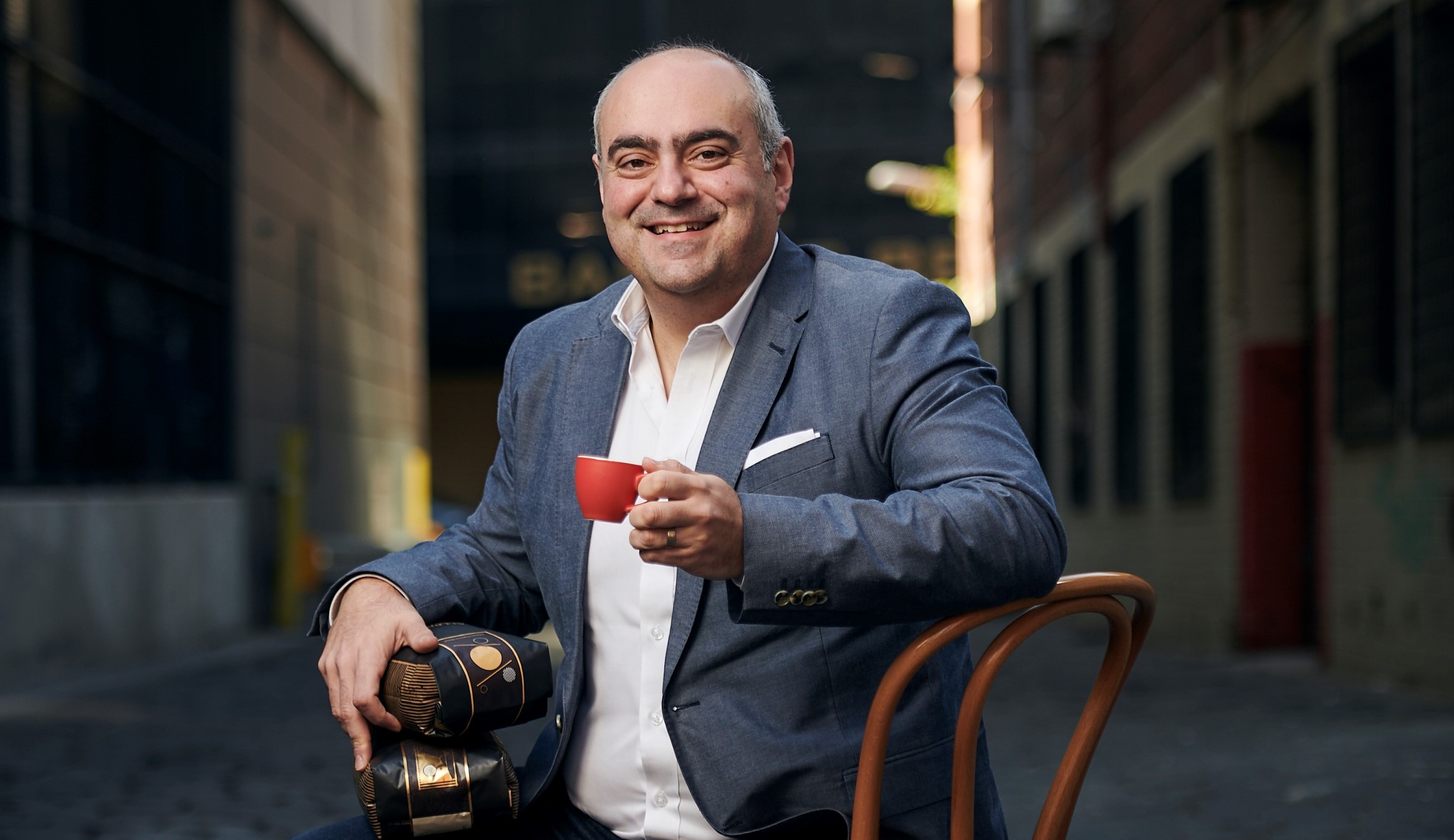 Details
Premium fresh coffee business Allpress Espresso has partnered with Australia's leading drinks company Asahi Beverages to get its world-class coffee to more coffee lovers.
The purchase of Allpress by Asahi Beverages marks Asahi's entry into Australia's $1 billion fresh coffee market as it expands its portfolio to meet more consumers' needs and strengthen its offering to cafes, restaurants, licensed venues and grocery stores.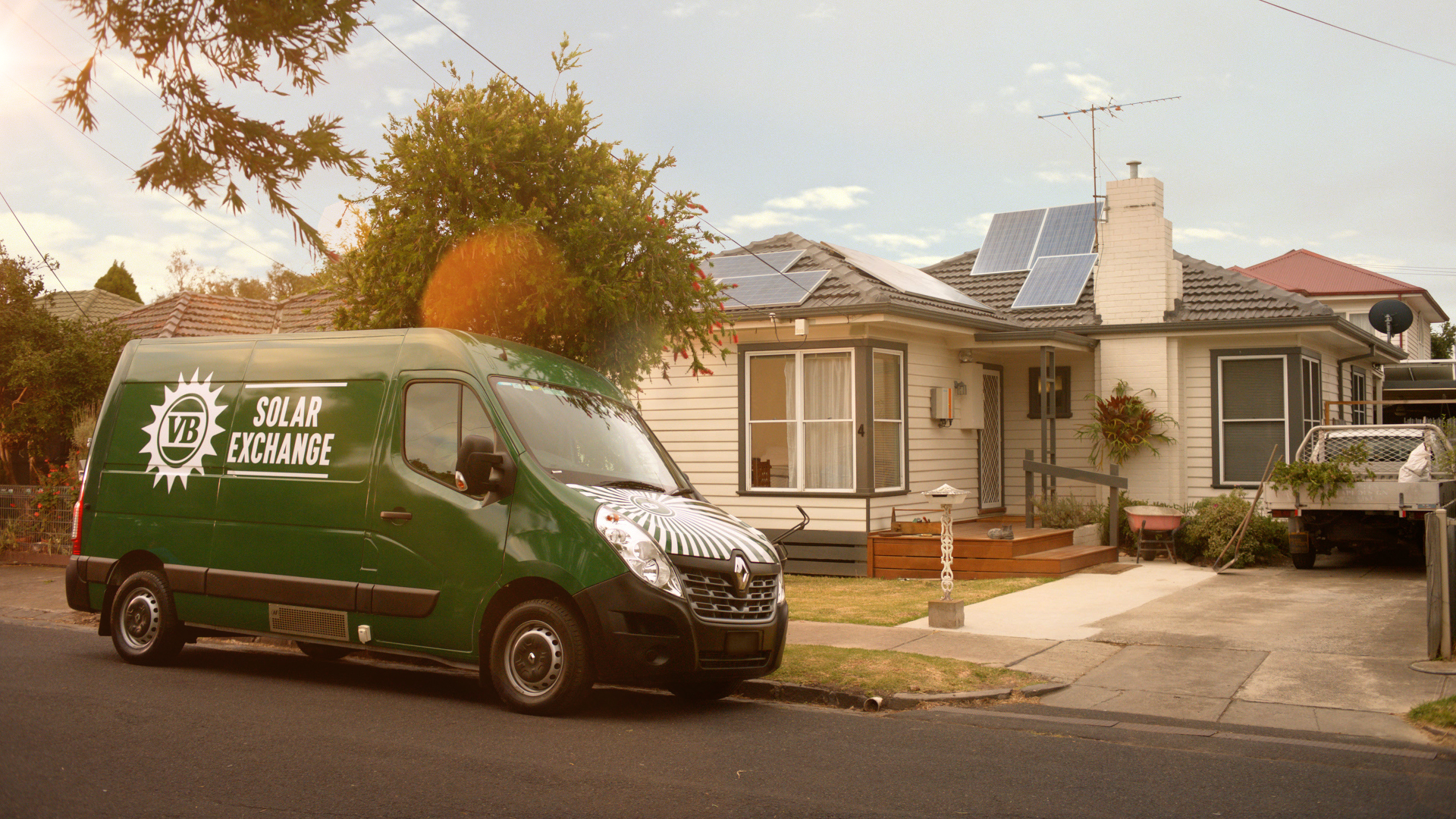 Details
Victoria Bitter has launched Solar Exchange – a new program that enables beer lovers to trade their excess solar energy for slabs of Victoria Bitter.
The Solar Exchange program allows participants to exchange credit on their power bill – obtained from generating excess solar at home – for VB. Every $30 worth of credit can be exchanged for a slab, which is then delivered straight to your door.
So, whether you're giving the house a clean, playing with the team, or just wanna go green, your solar panels will be working hard to get you slabs of VB.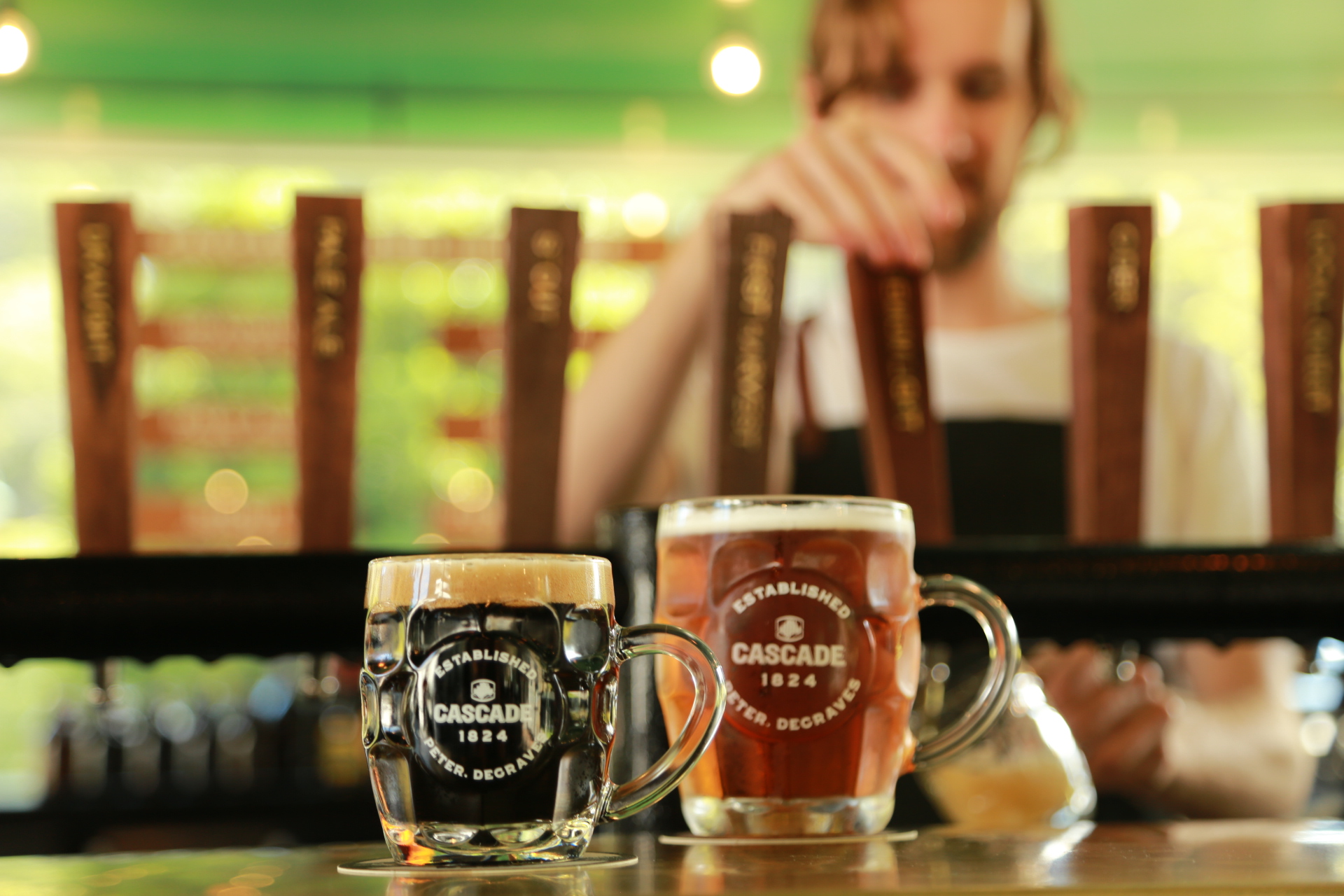 Details
Cascade Brewery and Asahi Beverages are strengthening their relationship with Tasmanian farmers by brewing a new beer with them, using fresh hops picked straight from their farm.
The return of Cascade First Harvest means Tasmanian beer lovers can once again enjoy a beer like very few others on the Australian market.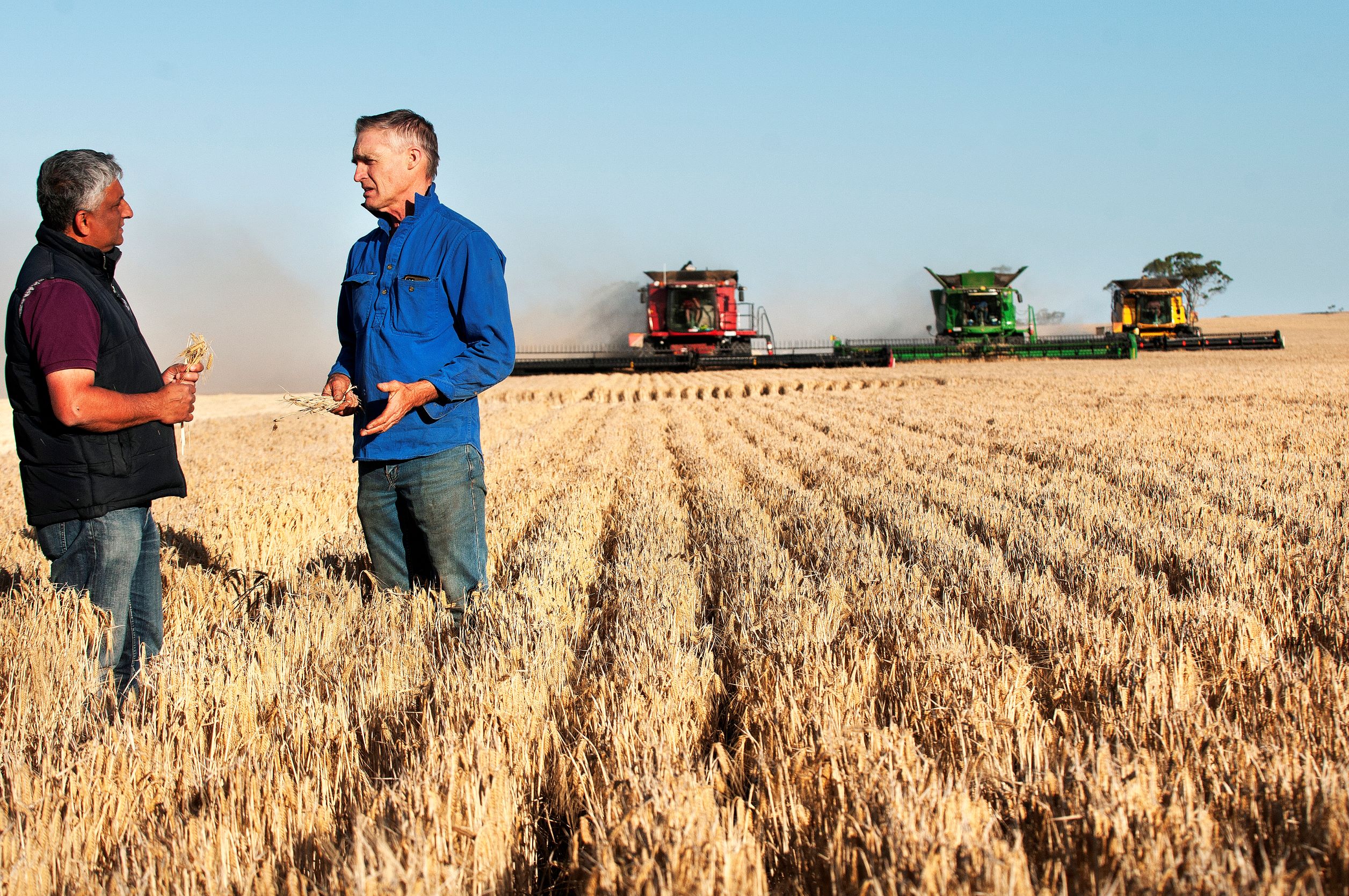 Details
Some of Australia's most-loved beers will be brewed using barley purchased directly from Aussie farmers for the first time in decades, with the first batch of new beers to roll off the lines next month.
The new supply chain will give Asahi Beverages, which owns Carlton & United Breweries, clear oversight of the barley growing process to ensure only the best barley is used to brew beers such as Victoria Bitter, Carlton Draught, Great Northern and Pure Blonde.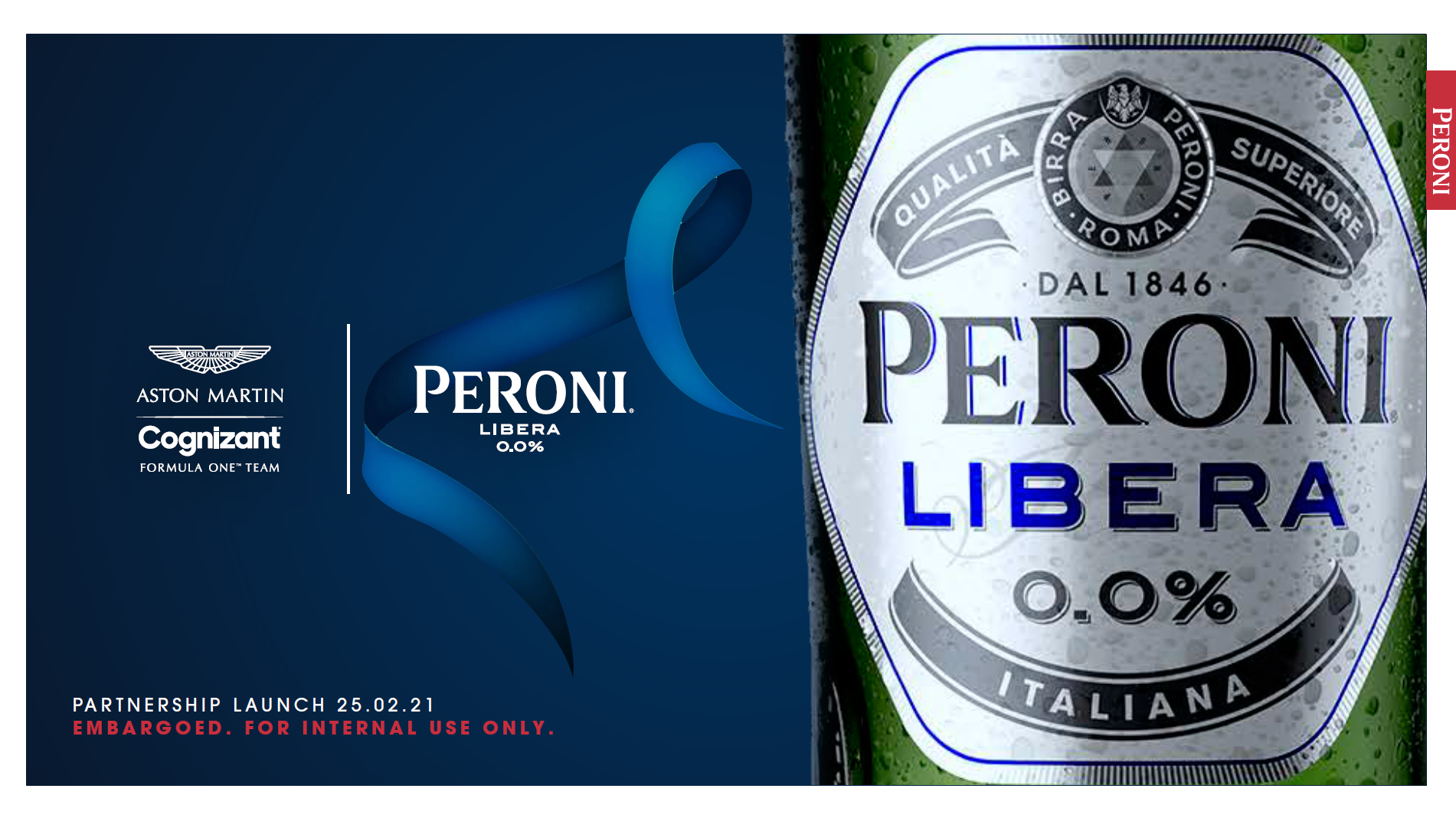 Details
Peroni Libera 0.0%, the Super Premium alcohol free beer brand, has announced a long-term, multi-year partnership with the Aston Martin Cognizant Formula One™️ Team.
The new partnership celebrates the global launch of Peroni Libera 0.0% as a stylish and aspirational alcohol free beer choice and comes as the Aston Martin Cognizant Formula One™️ team prepares to make its highly anticipated return to Formula One™️ after more than 60 years.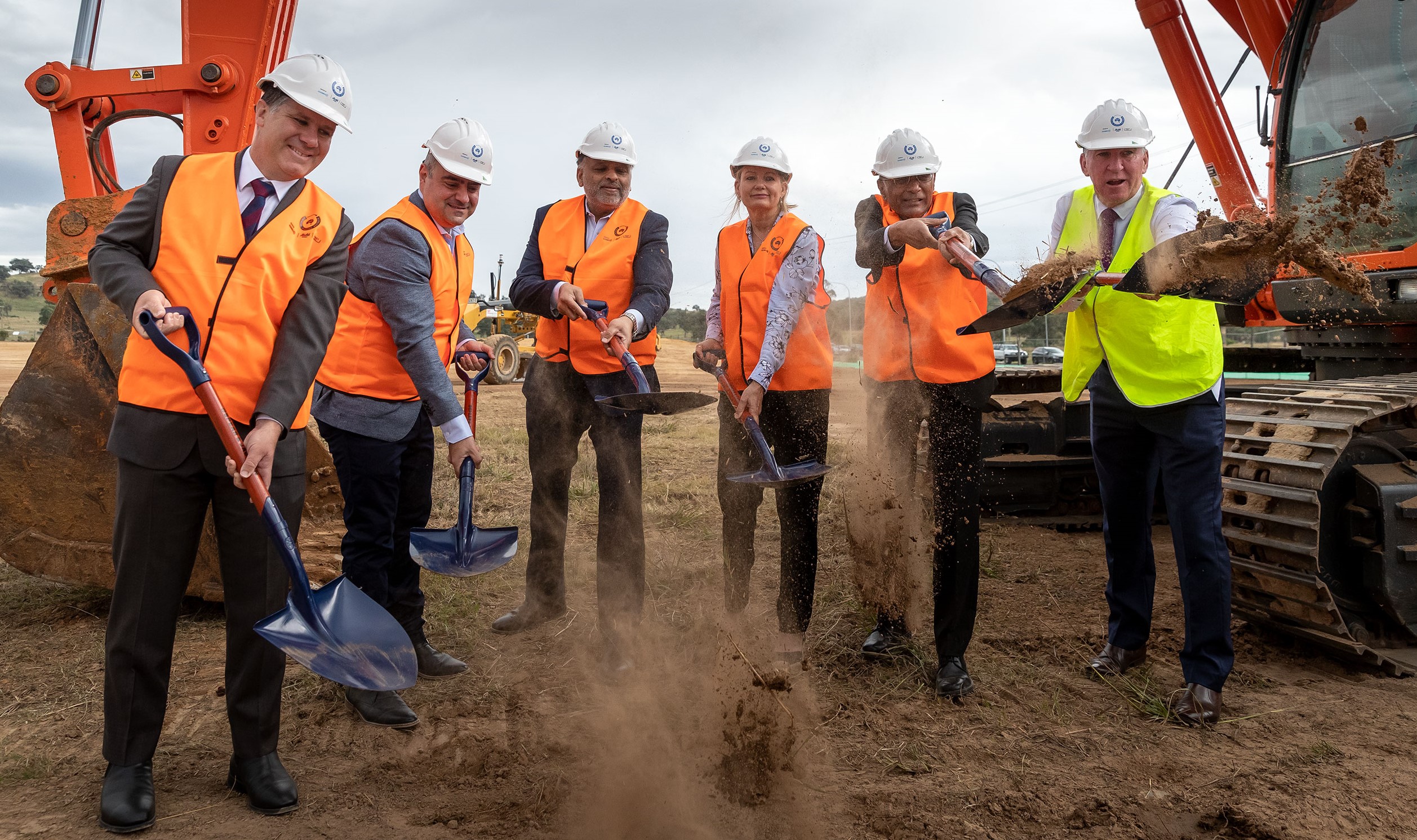 Details
Construction is now underway on a world-class recycling facility in Albury-Wodonga that will see the equivalent of around 1 billion PET plastic bottles recycled each year.
Environment Minister and Federal Member for Farrer, the Hon. Sussan Ley MP, today marked the official start of construction by turning the first sod on-site at the project, which is being delivered in a joint venture between Asahi Beverages, Pact Group Holdings Ltd and Cleanaway Waste Management Ltd.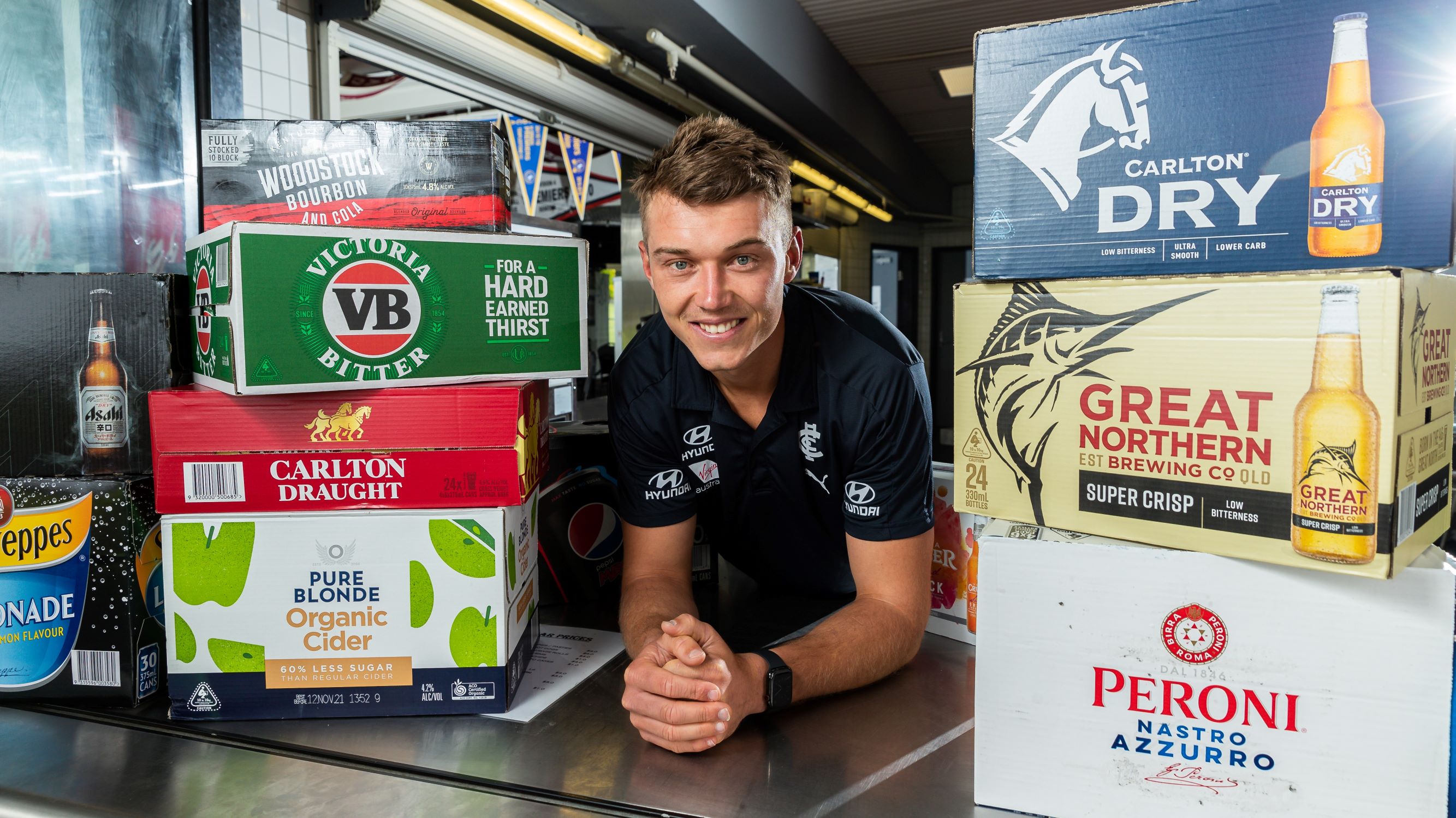 Details
Asahi Beverages is giving away up to 5000 slabs of free beer to eligible community sports clubs around the country. The free beer will be supplied via Asahi's Club Connect program and aims to kickstart fundraising for clubs and reconnect communities in 2021.