Asahi Beverages is proud to have the top-selling cider in Australia – the premium European brand, Somersby. The business is committed to leveraging the phenomenal growth and popularity of the cider category with a strong commitment to innovation.
Somersby
Somersby is the number-one selling cider brand in Australia* and is also sold and enjoyed in more than 43 countries worldwide. Somersby is available in three delicious taste variants: Apple, Pear and Blackberry – all with a refreshing crisp natural taste. The brand has earned a reputation of spreading fun and togetherness wherever it is served. There are no artificial sweeteners, flavours or colourings added and its sparkling and refreshing nature makes this premium European cider a perfect addition to any Sunday afternoon.
*based on Aztec % national off-premise
www.somersbycider.com
www.facebook.com/SomersbyAustralia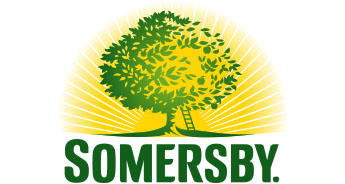 Wild Side Cider
Wild Side Cider is a delicious New Zealand cider made with natural ingredients from this part of the world. It features a range of five delicious and refreshing flavours all made from NZ Apples and is available in single 500ml bottles, great for sharing. Best served over ice.


Honesty Box
Bite into Honestly Good Apple Cider.
Honesty Box cider authentic batch brewed apple cider is made from single varietal NZ apples. Each cider has a unique depth and character derived from the apple variety, ensuring that Honesty Box delivers a flavour that tastes just like biting into a crisp and delicious apple.
There are three unique ciders in the range including Braeburn, NZ Rose and Granny Smith. The taste profiles range from semi-sweet, right through to dry, complex and full flavoured.
Now there's Cider to suit everyone's taste preference.